Born February 20th, 2014 6:10am - Went Home February 20th 2014 10:20am

                          Son of Evangelists Ignacio & Anita Fuentes

Dad and Mom holding the body of our son Elias just minutes after he went home to be with the Lord 2.20.14

Elias came 10 days early than expected. The doctors gave him 2 due dates March 2nd 2014 and March 7th 2014. The possibility of sharing my March 8th birthday with my newest son excited me. The Lord however (blessed be His name) had other plans. 

"Yea, though I walk through the valley of the shadow of death I will fear no evil: for thou art with me; thy rod and thy staff they comfort me" Psalm 23:4

Malachi 4:5-6 

"Behold I will send you Elias the prophet, before the coming of the great and dreadful day of the Lord.

And he shall turn the heart of the fathers to the children, and the heart of the children to their fathers: lest I come, and strike the earth with anathema."

O death, where is thy sting? O grave, where is thy victory? 1 Corinthians 15:55









For I am persuaded, that neither death, nor life, nor angels, nor principalities, nor powers, nor things present, nor things to come, nor height, nor depth, nor any other creature, shall be able to separate us from the love of God, which is in Christ Jesus our Lord. Romans 8:38-39

Do not be afraid; I Am the First and the Last. I Am He who lives and was dead and behold I Am alive forever more. Amen. And I have the keys of Hell and of Death." Revelation 1:17-18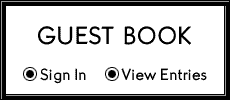 Evangelistic Ministries of Anita Fuentes